Here is a nice scarf made for a friend of mine.
The dark blue and light blue offset each other nicely.

We also can make one color. But two colors are our favorite,
and keep the stitch tight and warm.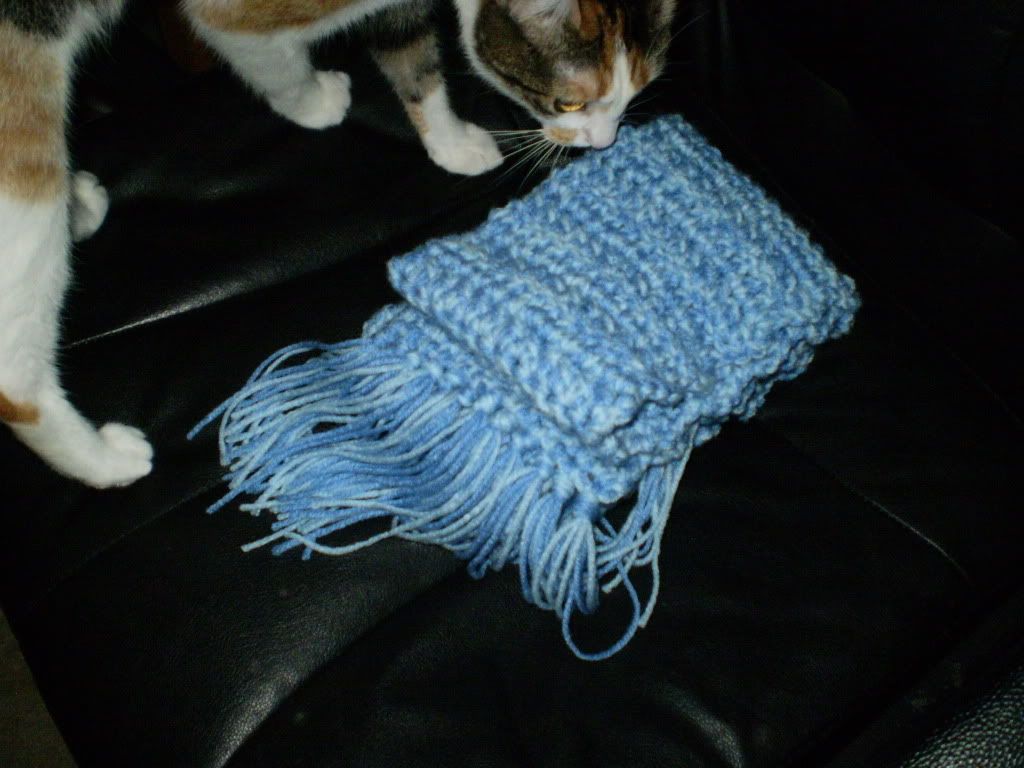 Tassels are not needed. HOWEVER- if you have a cat,
and wish to delight them (which is what you SHOULD want to do)
Tassels are a MUST.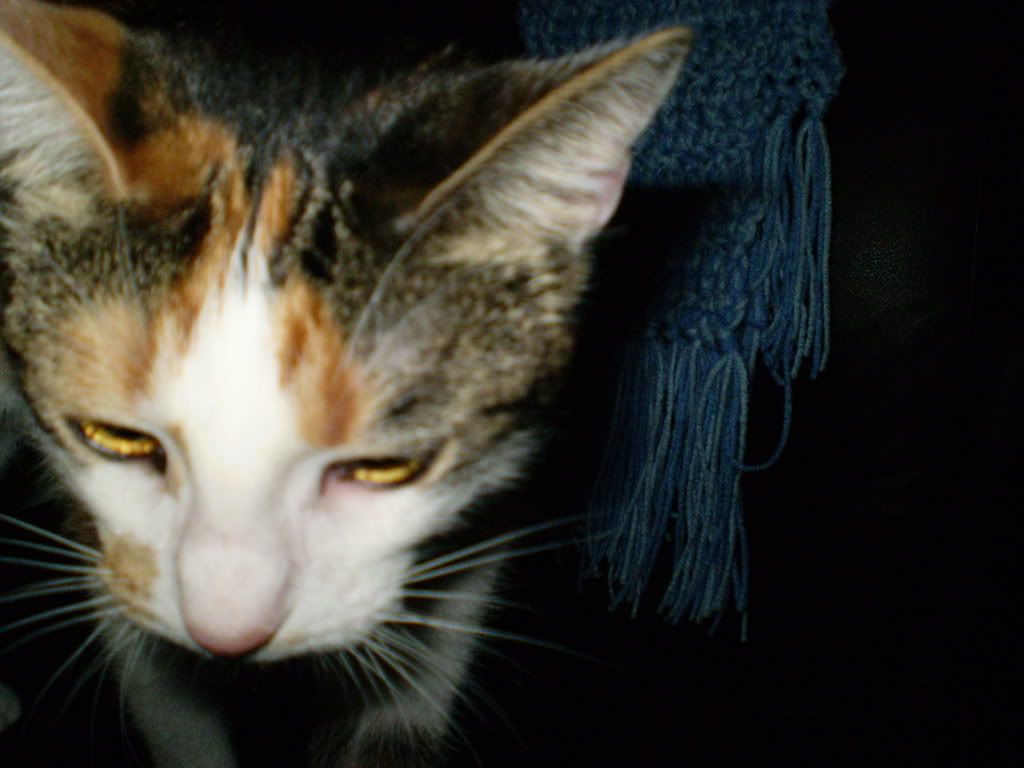 This scarf when completed, was over 5 ft. tall, and ~10 inches wide.

Can be made wider, or taller. Or thinner, and shorter.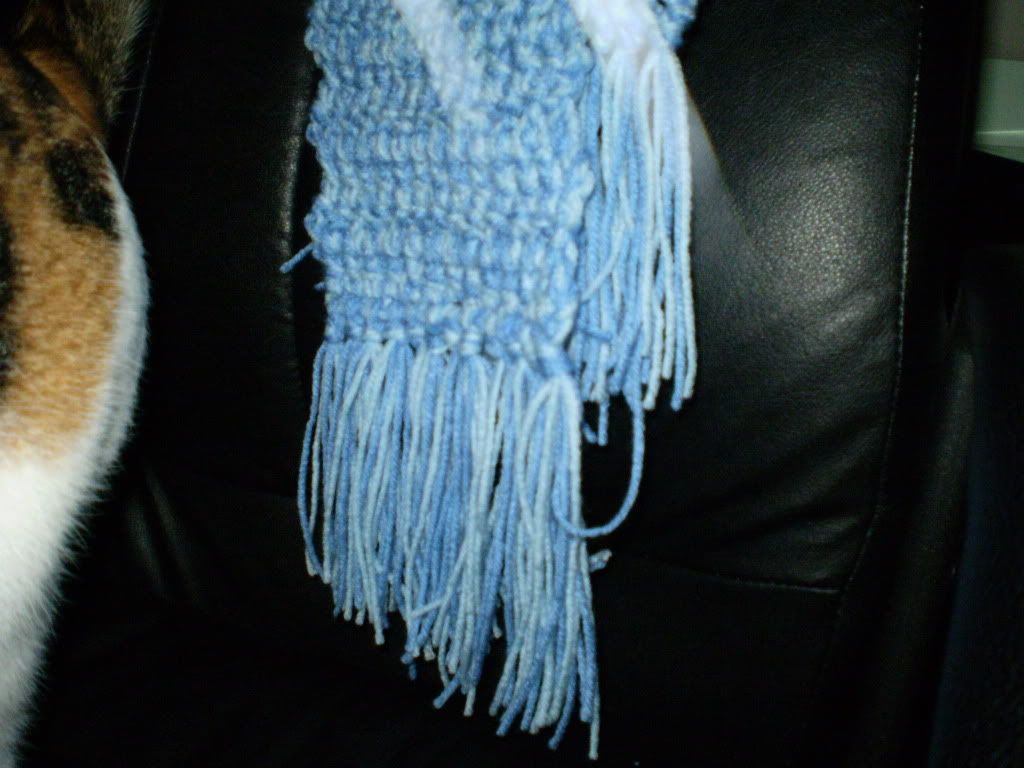 Can be worn to a casual outing, or even a fancy restaurant.

The perfect gift!